About Seth Buys Houses – A Local Colorado Home Buying Company
Hello! I'm Seth, of Seth Buys Houses, which is a Local Colorado Home Buying Company. I've found a passion for helping people sell their homes in Colorado and getting the most out of it they can.  My wife, Stephanie, and I have a combined experience of almost 20 years in Real Estate and have found that if you're not happy… well then what's the point? Maybe I've seen too many episodes of HGTV and I do enjoy the house flipping process, but ultimately it's my priority that YOU MUST BENEFIT! Having been a 9-year public servant, teaching middle school, you know that I'm here to help IMPROVE your housing situation. Additionally, I am a Colorado 5th generation native and I've been pouring into the communities of Colorado and want to help you build a future.
With all that to say, I am definitely NOT your typical "I buy houses" or "We buy houses" buyer. I am here to HELP people in Colorado. I also truly enjoy house flipping and the process; the excitement of making something come back to life. I renovate and finish a house to a high level of finishes so that I would also be excited and proud to live there with my wife and kids! 
I strive to provide solutions to help homeowners out with their stressful housing situations… like Foreclosure, owning a burdensome property, probate, sick of having a rental, bad tenants, can't or not wanting to do any repairs, and many other situations. I focus on providing you with a solution to your situation so you can continue to do the things you love. I will be honest with you and will work my hardest to help you with your housing situation.
I work hard to be the best at most everything I do. You can see it, even as you browse through my website, that I am truly dedicated to serving YOU and helping you through your situation.
WHY Seth Buys Houses?
---
It's All About The Money! (This is a joke by the way)
Obviously this is a business which means money is changing hands, and I also need to provide for my wife and kids. However, that is not my only focus. I really love to not only see transformation of houses but of people; to be able to financially support education, health, and freedoms through NGO's such as "Compassion International", "Stop for the One", "International Justice Mission", "Doctors Without Boarders" as well as local charities right here in Denver, Colorado.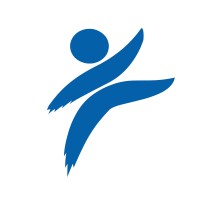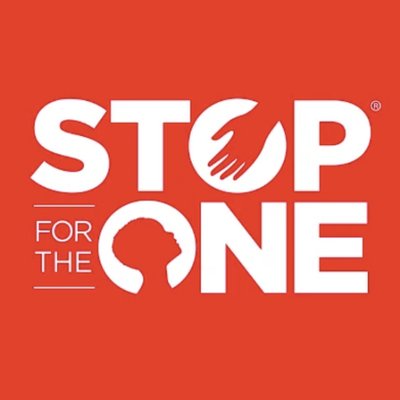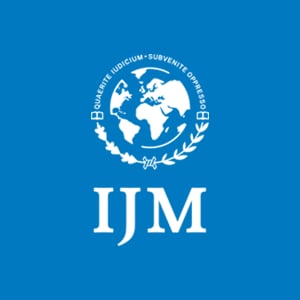 "Seth was quick and responsive and worked hard to get me the best deal possible under the circumstances with the lowest hassle possible. Would recommend him 100%"  Brian J. – Denver, CO

"I can't think of anyone else, I would want to have our house" 

– Ed B.  Aurora, CO    

  We signed contracts with Ed and his wife Barb over a cup of coffee and home made dessert in my own home!

---

 Seth was the 2017 Teacher of the Year! – A statement to his character, morals, ethics, as well as work ethic and dedication to our community.
(MORE TESTIMONIALS HERE!) – GOOGLE ⭐⭐⭐⭐⭐ Reviews
Colorado Home Buyers

I am one of the "Cash Home Buyers in Colorado" but an individual, not a giant company! I buy houses in CO from people who no longer want to own their house for whatever reason. I recognize that it is important to you, to get a fair offer for your house, and that is taken very seriously. I am not here to take advantage of anyone or waste anyone's time. I have always believed that it is best to be upfront, transparent, and genuinely honest!
SCAMS & CREDIBILITY
---
It is crucial that any service provider can show beyond a doubt that they are reliable, credible and competent. Credibility takes a lot of effort and it's something you can't fake. So I don't try to fake it and I don't put in a ton of effort to look credible. Instead I continue to be who I am; friendly, kind, honest, and if that's not someone you want to work with, then no hurt feelings.
MY PLEDGE
---
I promise to be fair, never take advantage of the misfortunes of others, and will do whatever it takes to come to a win-win transaction.

I do not take advantage of others and believe that a person in distress needs someone who can help, not someone who will take advantage of the situation. I will always be on your side, even if it means I send you on to someone who can help you better than myself. I will always be honest and try my best to genuinely find the solution to your real estate situation. Try me. What's the worst that can happen?
"We are all someone who wants and needs to be treated with respect, honor, integrity, and understanding. This is how I treat people."
SUGGESTED PAGES
I am an open book. I truly have your best interest with Seth Buys Houses in mind and if I don't make a dime, but you're happy, then I'm also happy. (Which has happened before by the way). If my solution isn't a good fit for your situation, then I'll try to help direct you to what may be a better solution. If you have any questions about the process of selling a house or getting help to avoid foreclosure, or just want to learn more… don't hesitate to contact me! I work with homeowners just like you to create solutions.
Call Seth Buys Houses Today! (720) 307-2625
Free guide below
---
The Pros & Cons Of Selling Your House To A Local
Professional Home Buyer– FREE Guide: 
Download the FREE Guide here.
 Or, you can always feel free to Contact me anytime if you have questions, want a no hassle Situation Evaluation, or want to just learn more about how I can help homeowners sell unwanted properties.
Download the FREE Guide here and then give me a call at (720) 307-2625 to discuss what your home is worth and what I can offer to buy it for with our Cash Offer Program.